Binding Supplies
Binding Supplies
We carry binding supplies for every binding style including plastic coil, plastic comb, double loop wire,
PUR binding adhesive, EVA binding adhesive, staples, stitching wire,
and more! Check out our binding supplies below.

Can't find what you are looking for? Contact us at 810-238-7370.
---
What's Your Binding Method?
We have binding options available for all of your needs. Select your binding method.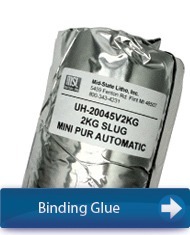 Binding Glue
Binding adhesives or binding glues are available in chips or slugs. If you don't see it online, please contact us.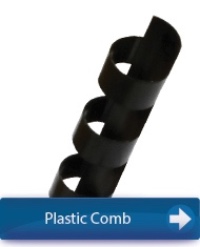 Plastic Comb Binding
This classic binding solution allows for the addition or removal of pages even after the document is bound.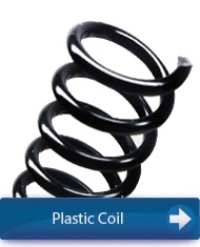 Plastic Coil Binding
Spiral or Plastic Coil Binding is quickly becoming the most popular option and available in different sizes and colors.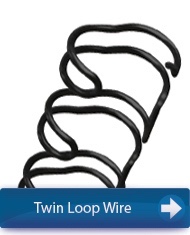 Twin Loop Wire / DuoWire
Wire Binding is the most prestigious and secure binding system. Ideal for binding a vast range of articles.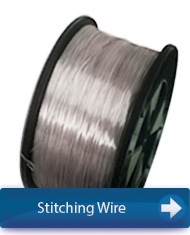 Stitching Wire
This wire is intended for use in booklet making and stitching machines. High-quality and great for high-speed runs.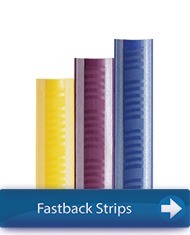 Fastbind Strips
Fastback binding is tough, durable and attractive. Thermoplastic adhesives will not become brittle with age, so it's perfect for archival storage.

We carry binding supplies from these Manufacturers
We carry high-quality binding supplies from the following manufacturers.